Official Sanjay Dutt Topic
02-18-2012, 11:46 PM
Post: #21
ktm gal
Dreaming of Salman's Wedding
Salman Maniac

Posts: 14,608
Joined: Jan 2008
Reputation: 0
RE: Official Sanjay Dutt Topic
Rise of the 'item boys'
February 19, 2012
DC
"Actresses are better at pulling off item songs than men. They add gloss and glamour to the song, while heroes mainly add attitude," says choreographer Ganesh Acharya who, after directing Katrina Kaif's dance moves in Chikni Chameli, has choreographed Chamia No. 1 with Sanjay Dutt for the upcoming movie Zilla Ghaziabad.
After Aamir Khan in Delhi Belly, Ranbir Kapoor in Chillar Party and Salman in Tees Mar Khan, Sanjay Dutt joins the group of men who have done item numbers. But are men as popular doing item numbers as actresses? "It's a fact that item songs are meant for heroines. They pull them off better. They add sex appeal and oomph factor to the song. With actors, we can only focus on their manly style. It's less of dance and more of attitude," says Acharya.
Ganesh adds that in terms of choreography and looks, Chamia No. 1 is a mix of Salman Khan's song in Dabangg and Ajay Devgn's in Singham. "Like Dabangg and Singham, Sanjay has been given the look of a cop. In men's item songs, we try to give them a particular move that's recurrent throughout the song. While Salman did the muscle and trouser moves in Dabangg, Ajay's hand action in Singham depicted aggression. In Chamia Sanjay does a fun move with his shirt."
Choreographer Sandeep Soparkar, who did an item number in Shiney Ahuja starrer Ghost, says only a good dancer can pull off an item number. He also adds, "The actor has to really look hot to attract women." Agrees choreographer Saroj Khan, who also feels the actor should be fit and lean enough to be an item boy. "Even Akshay Kumar now has a belly. Actors should be fit enough for an item number. They should maintain a good physique in order to do the right moves," she says.
http://www.deccanchronicle.com/channels/...%80%99-470
---

03-05-2012, 01:43 PM
Post: #22
ktm gal
Dreaming of Salman's Wedding
Salman Maniac

Posts: 14,608
Joined: Jan 2008
Reputation: 0
RE: Official Sanjay Dutt Topic
Sanjay Dutt has reportedly jacked his price to a staggering Rs 10-crore plus.
Post Agneepath, Sanjay Dutt has reportedly jacked his price to a staggering Rs 10-crore plus. Are producers taking note?
Vickey Lalwani
Posted On Monday, March 05, 2012 at 02:15:55 AM
Fortune is a fickle mistress. So is fame. And who knows this better this than our veteran Bollywood stars, who make quick hay while the sun shines.
Sanjay Dutt, who has not really had a talking-point role in a long time, is keen to leverage the success that Kancha Cheena has brought him. Mumbai Mirror has learnt that Dutt has hiked his rate from Rs 5 crore to a staggering Rs 10-crore plus.
It was for Agneepath that he had charged Rs 5 crore, and from the looks of it, he is not not going to visit that amount any time soon.
While industry watchers are still reeling from the impact of the news, Dutt's CEO Dharam Oberoi, confirmed the story and justified the hike. "Every actor raises his price after a big success. If Sanju has delivered the biggest hit of 2012 so far, doesn't he deserve the hike?"
Oberoi says Agneepath has turned to an unexpected turning point in the star's career, akin to what Munnabhai and earlier Vaastav achieved. "People cheered him at the election campaigning too," points out Oberoi.
A friend close to the star told Mirror that after a somewhat tumultuous phase when he flirted with politics and settled down with Manyata, he is in a 'happier space' now, thanks to Agneepath.
"While a certain section of the audience found Agneepath extremely violent, there is a large section which has lapped up the film and Dutt's stupendous performance," the friend told Mumbai Mirror.
Though Dutt is yet to take up a new project, it will be interesting to see how producers respond to his demand. At present, most A-list actors go for a profit-sharing package. The Khans take home around Rs 27 crore, while Hrithik Roshan charges Rs 20 crore, Ajay Devgn charges Rs 18 crore and Ranbir Kapoor post Rockstar, is charging around Rs 12 crore.
Every actor deserves a hike after a big success. Sanju should also get his
http://www.mumbaimirror.com/article/30/2...a-Dum.html
---

03-14-2012, 09:40 PM
Post: #23
ktm gal
Dreaming of Salman's Wedding
Salman Maniac

Posts: 14,608
Joined: Jan 2008
Reputation: 0
RE: Official Sanjay Dutt Topic
March 14th, 2012
After Salman Khan, Sanjay Dutt to play Robinhood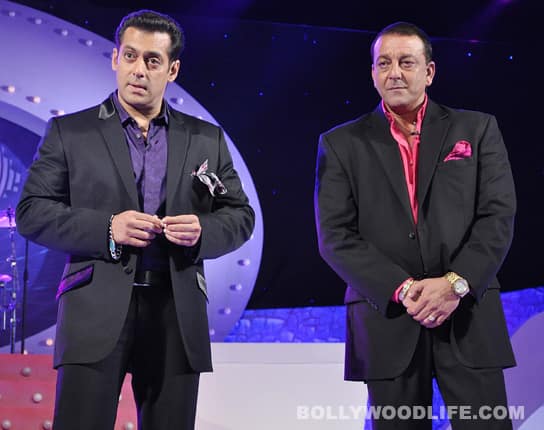 The Agneepath villain will once again play a gangster and this time he will be seen as Sarman Munja Jadeja
Over the years, Sanjay Dutt has perfected the art of playing a gangster. His roles in Aatish, Vaastav, Plan, Musafir and many others have been appreciated the most. The deadly Dutt is most comfortable playing the baddie and it comes across when you see him sink his teeth into such roles. The latest news is that the new-age Kaancha will be essaying the role of a real-life gangster, Sarman Munja Jadeja. It is heard that he has been discussing and researching this character with his friends in the industry for almost fifteen years now. The gangster was known as the Robinhood of Gujarat. In a recent interview, he said, "Yes, people say that. So, I am sure it will be interesting to explore this part of his life. The makers have come up with a great story and I am really looking forward to the film." After watching Salman Khan as Robinhood Pandey in Dabangg, we aren't sure how many people would be excited to watch Sanju baba do something similar.
http://www.bollywoodlife.com/news-gossip...robinhood/
---

03-27-2012, 12:17 AM
Post: #24
ktm gal
Dreaming of Salman's Wedding
Salman Maniac

Posts: 14,608
Joined: Jan 2008
Reputation: 0
RE: Official Sanjay Dutt Topic
This cop breaks law
The first look of Dutt in RGV's Department shows him smoking in a non-smoking zone
Amrapali Sharma
Posted On Tuesday, March 27, 2012 at 02:39:13 AM
He can smoke in a non-smoking area. He can kill people without flinching. He is the dreaded police officer Mahadev Bhonsle in Ram Gopal Varma's Department. And Mirror brings you the first look of the character essayed by Sanjay Dutt in the film that according to its maker "Has a lot more colour to it than Satya and Company".
"Sanjay Dutt plays an intense character. He isn't all black or white. He has shades of grey in him. He hasn't been seen in such a character in a very long time," says RGV who has united with Sanjubaba, 15 years after they made Daud together.
Despite reports to the contrary, RGV tells us that he shares a great rapport with Dutt and is very fond of him. "I have always had a great tuning with Sanjay Dutt during Daud. With Department, the bond has only strengthened. The stories about conflicts between the two of us were all rumours. I am extremely fond of Sanjay on a personal as well as on a professional level."
Department is the story of an encounter specialist and his view of the underworld. On the line of Company, this film takes a closer look at the gangs and how they operate like a business organisation. Apart from Sanjay Dutt, the film also has Amitabh Bachchan playing the role of a gangster-turned-politician and Rana Daggubati as a young cop named Shivnarayan.
The film is an attempt to explore the relationship between the police and the underworld.
http://www.mumbaimirror.com/article/30/2...s-law.html
---

04-03-2012, 10:12 AM
Post: #25
ktm gal
Dreaming of Salman's Wedding
Salman Maniac

Posts: 14,608
Joined: Jan 2008
Reputation: 0
RE: Official Sanjay Dutt Topic
Heard this?
Exit Anil, Enter Dutt
Subhash K Jha
Posted On Saturday, March 31, 2012 at 08:02:09 AM
After portraying Kancha Cheena in Agneepath, Sanjay Dutt has come clser to the Karan Johar camp. Even then, it comes as a surprise to see him take over Anil Kapoor's role as an investigative cop in Dharma Production's next to be directed by Rensil D'Silva.
A source informed Mirror, "Sanjay Dutt heard the script on Wednesday and gave his nod not only because he liked his role of a cop but also because he can't say no to Karan Johar."
Apparently, Kapoor had been finalised for the role but opted out because he felt he was playing one too many cops, the reference being to Sanjay Gupta's Shootout at Wadala. The buzz though is that the actor found his role wasn't substantial enough, especially when compared to Emraan Hashmi's in the film. Our source said, "Rensil's film is about a cop hunting down Emraan and his gang, whose shenanigans occupy impressive footage."
Rensil D'Silva, who urgently needed a 40-plus superstar, personally requested KJo to step in and bail him out of the tight spot. Karan approached Dutt, who agreed to play the part. Surprisingly, Dutt and Kapoor may be pals in real life but they are also fierce competitors when it comes to roles. Dutt and his business manager refrained from comment.
http://www.mumbaimirror.com/article/30/2...-Dutt.html
---

04-03-2012, 10:24 PM
Post: #26
ktm gal
Dreaming of Salman's Wedding
Salman Maniac

Posts: 14,608
Joined: Jan 2008
Reputation: 0
RE: Official Sanjay Dutt Topic
Sanjay Dutt: 'Munna Bhai changed my career, life and image'
By MovieTalkies.com, 03 April 2012
Arshad Warsi, Boman Irani, Rajkumar Hirani, Vidhu Vinod Chopra, Sanjay Dutt
Sanjay Dutt, who immortalised the role of Munna Bhai, with his sheer honesty and brilliance, graced the screening of Munna Bhai M.B.B.S, at Vidhu Vinod Chopra's ongoing film festival.
At the event Dutt claimed that not only did the film bring a drastic change in his career but it also changed him as a person.
When asked what changes will he bring to his character in the third series of the film, Sanjay said, "Munna Bhai will never change. He's got a big built and a large heart. From my career to my image to my life everything has changed because of Munna Bhai M.B.B.S. It is so important to me."
On being quizzed as to how he prepared for his role, the 52-year-old actor stated, "I don't prepare for anything. It's all Raju's (Rajkumar Hirani) magic, we all used to follow his instructions be it me Arshad or Boman. It's a memorable role and it's difficult for actors to get such a great film."
Putting rest to all media speculations, director Rajkumar Hirani confirmed here, that Munna Bhai Chale America will feature both Sanjay and Arshad. However, he is yet to lock the film's script.
While Sanju Baba may have to wait for the third edition of 'Munna Bhai' franchise, he has his kitty full with films like Son Of Sardar, Zilla Ghaziabad, Department and Race 2, which are slated to release in 2012.
http://www.movietalkies.com/news/12510/s...d-image%27
---

04-24-2012, 09:19 PM
Post: #27
ktm gal
Dreaming of Salman's Wedding
Salman Maniac

Posts: 14,608
Joined: Jan 2008
Reputation: 0
RE: Official Sanjay Dutt Topic
Raj picks Sanjay Dutt
April 25, 2012
DC
We don't really know if this counts as good news or bad, but we'll let you figure that out for yourself. The good part is that Sanjay Dutt has landed himself a good role in Raj Kundra's debut film production. The bad news is that Sanju baba is being compared to Harman Baweja these days.
Raj, who's planning his debut film production Dhishkiyion, wanted to cast Harman in it. But Sanjay's new found post-Agneepath standing in the industry means that the role may go to him instead. "Sanjay and Raj are business partners as well. They work in perfect tandem. So it was inevitable for them to work together," says our source, seemingly rejecting claims that Sanjay may have been preferred over Harman because of the former's superior acting abilities.
Harman's career, which hasn't been heading anywhere ever since Priyanka Chopra dumped him, has hit another speedbreaker now. "The industry works on an actor's viability. Sanjay is the man producers are clamouring for. And we want to make profits. So it works for both of us," say sources from the Kundra camp.
http://www.deccanchronicle.com/channels/...y-dutt-439
---

04-25-2012, 10:32 PM
Post: #28
ktm gal
Dreaming of Salman's Wedding
Salman Maniac

Posts: 14,608
Joined: Jan 2008
Reputation: 0
RE: Official Sanjay Dutt Topic
Joining politics was a mistake: Sanjay Dutt
Mumbai, Wed Apr 25 2012, 11:21 hrs
Sanjay Dutt
Bollywood actor Sanjay Dutt, who was associated with a political party for a short period, feels that actors do not fit into the world of politics "as they are innocent people".
Sanjay had entered politics as a Samajwadi Party candidate for the Lucknow Parliamentary constituency. The Samajwadi Party later appointed the Bollywood actor as its general secretary. However, barely a year after, expressing sadness over the way his 'mentor' Amar Singh was treated in the party, Sanjay had resigned from the post and subsequently quit the party.
"I learnt one thing...you got to go there and speak and promise so many things. If you do that then you have to fulfil so many things. I don't think it ever happens. It is a different world. Who will give lecture and all I don't know all that. I don't know why I entered politics...what happened. I did a mistake. I don't think any actor fits there completely," Sanjay Dutt said.
There are several B-town celebrities, who have joined politics like Hema Malini, Shatrughan Sinha, Dharmendra, Jaya Prada, Raj Babbar and few others.
"As far as actors are concerned Like Dharamji couldn't do it (politics). Hemaji is there, but still not there. Shatru saheb is there, but seems he has not got his dues. Shatru saheb would have been a CM by now...what work he has done... and what a good human being he is. I feel actors are very innocent people. Everyone will try and get their work out of them," Sanjay said.
Sanjay is also all praises for the newly-elected Chief Minister of Uttar Pradesh Akhilesh Yadav from the Samajwadi Party.
"I respect Mulayam Singh and even Akilesh, he has studied abroad...an educated boy, he has new ideas, he is innovative and he will make a difference," Sanjay said.
His father Sunil Dutt was a Congress MP. "He was a good man. Even Priya (sister) is there so that is enough," he said.
Sanjay's sister Priya, a Congress MP, had expressed disappointment at her brother's decision to contest elections on Samajwadi Party ticket saying that their father, Sunil Duttt, was a Congressman and the family had always been associated with Congress.
http://www.indianexpress.com/news/joinin...tt/941326/
---

04-27-2012, 09:19 AM
Post: #29
ktm gal
Dreaming of Salman's Wedding
Salman Maniac

Posts: 14,608
Joined: Jan 2008
Reputation: 0
RE: Official Sanjay Dutt Topic
Sanjay Dutt has 20 bodyguards tailing him!
The actor's political buddies made sure that he had extra security when he was shooting in Punjab and Haryana recently for 'Son of Sardar'
April 26 08:40:48, 2012
Mumbai
Shaheen Parkar
tars are known for moving around with a security cover. And Sanjay Dutt is no exception. But when you are friends with the powers that be of the area, there is an overdrive to help the star feel secure with a huge entourage of personnel around him.
Sanjay Dutt on the sets of the film
During the recent shoot schedule in Patiala and Chandigarh of his upcoming film with Ajay Devgn and Sonakshi Sinha, Dutt personally had over 20 people tailing his every step. This apart from the folks employed at the shoot location for security purposes. As the star is friendly with the political families of the Badals and the Chautalas in Punjab and Haryana, each had despatched their own security units to protect him.
Says a source, "Sanjay Dutt used to move around with two sets of security folk. One was provided by Abhay Chautala, son of former Haryana Chief Minister Om Prakash Chautala. The other cover was given by Sukhbir Singh Badal, Deputy Chief Minister of Punjab."
Adds the source, "It appeared that the star was the most important person at the location. Whenever he arrived on the sets, there would be a bustle as over two dozen people would arrive and depart with him. Initially people on the sets wondered about the presence of so many people around him but later it was realised that they had been deployed by the politicians especially for him!
The source continues, "Sanjay knows a lot of bigwigs in the state and it appeared that they were all out to prove their friendship by making his security cover bigger and stronger."
School buddies
His spokesperson says, "As Sanjay Dutt studied at the Lawrence School at Sanawar, a lot of his classmates and friends from his school are today highly-placed in Punjab and Haryana.
Some of them belong to the leading political families of the states as well and hold important positions. It was just a friendly gesture on their part to make him feel more secure. As a lot of his fans in these places would wait for him outside the hotel and the shooting venues, they felt he needed more cover."
http://www.mid-day.com/entertainment/201...ng-him.htm
---

04-28-2012, 10:29 PM
Post: #30
ktm gal
Dreaming of Salman's Wedding
Salman Maniac

Posts: 14,608
Joined: Jan 2008
Reputation: 0
RE: Official Sanjay Dutt Topic
Sachin shouldn't have accepted RS offer: Sanjay Dutt
Bharti Dubey, TNN | Apr 28, 2012, 09.53PM IST
MUMBAI: Speaking about Sachin Tendulkar's nomination to the Rajya Sabha, veteran actor Sanjay Dutt said: "Joining politics is probably a great honour but personally, I feel he shouldn't have accepted the offer."
Dutt was speaking at the launch of his forthcoming film, 'Department'.
While Dutt did not mince words on the subject of Sachin's entry in Parliament, Amitabh Bachchan, who was also asked about Sachin and Rekha's Rajya Sabha nomination, described their decision to join the Upper House as 'a personal matter'.
http://timesofindia.indiatimes.com/india...914174.cms
---

05-07-2012, 10:07 PM
Post: #31
ktm gal
Dreaming of Salman's Wedding
Salman Maniac

Posts: 14,608
Joined: Jan 2008
Reputation: 0
RE: Official Sanjay Dutt Topic
Sanjay Dutt wishes he had played Chulbul Pandey in Dabangg
Published: Monday, May 7, 2012, 19:39 IST
Place: Gurgaon | Agency: IANS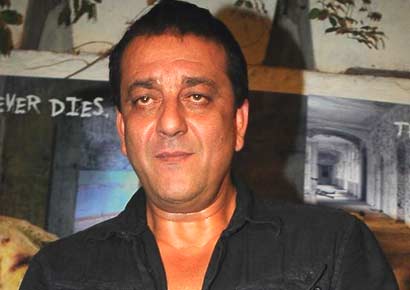 It seems Salman Khan's Dabangg's Chulbul Pandey has become an iconic character. Sanjay Dutt, who dons the khaki for Department, says he would love to play a similar kind of role.
"I wish I could do Chulbul Pandey but this (Department role) is something different. Department talks about police department. It is a real story with real characters. It is about two cops, while one works with values and principles, the other is completely opposite," Sanjay told reporters in Gurgaon on Monday.
"It's a commercial film but it has a meaning to it. I couldn't play Chulbul Pandey or Singham (Ajay Devgn's role in Singham) in it," he added.
The actor was in Gurgaon for the promotion of Department, which hits the screen on May 18. Sanjay was accompanied by co-star Rana Daggubati and Nathalia Kaur.
The movie also features Amitabh Bachchan in a pivotal role.
http://www.dnaindia.com/entertainment/re...gg_1685707
---

08-28-2012, 02:30 PM
Post: #32
ktm gal
Dreaming of Salman's Wedding
Salman Maniac

Posts: 14,608
Joined: Jan 2008
Reputation: 0
RE: Official Sanjay Dutt Topic
Want Dutt? Then pay his men as well
While most actors will bear the cost of their own entourage, Sanjay has asked producers to shell out the cash
Vickey Lalwani
Posted On Friday, August 24, 2012 at 03:03:28 AM
On July 24, 2012, we told you how most actors including Aamir Khan, Shah Rukh Khan, Akshay Kumar, Hrithik Roshan, Ajay Devgn, Ranbir Kapoor and even Katrina Kaif have decided to pay their staff out of their own pockets.
However, there is one man who is still not ready to follow the tide. Sanjay Dutt, on the sets of KS Ravikumar's next - a Bollywood rendition of south blockbuster Samy, has decided to let his staff claim their salary from the makers. Needless to say, producer TP Agarwal is quite miffed with the actor's decision.
According to a source close to the film, Dutt told Agarwal that he has reduced his personal staff by 50 per cent. However, he would want Agarwal to bear the cost of the remaining.
"Agarwal is optimistic, he hopes to prevail upon Dutt's decision," added the source. But at the moment, the actor, perhaps unaware of the norm followed by his peers, is not willing to relent.
Incidentally, it is Dutt's close friends Mukesh and Mahesh Bhatt who spearheaded the campaign and convinced stars to bear their staffs' expenses. According to sources from Bhatts' office in Khar, the VP of Film and Television Producers Guild, Mukesh Bhatt would sit Dutt down and make him understand if he continues to ask his producers to pay.
The producers' plight began with the imposition of a 12.36 per cent service tax on actors. At the time, several filmmakers had mentioned that they were worried that the additional tax would eventually be passed on to them.
In fact, a senior filmmaker, on the request of anonymity, told Mirror, "Would you believe that instead of 60-70 people who should ideally comprise a film unit, we were recently having 120-130 people? That much manpower is just not necessary.
The personal staff of certain actors was asking for an exhorbitant remuneration. Some drivers and spot boys were demanding Rs 15,000 to Rs 20,000 a day. Make up artistes and hairdressers were asking for Rs 40,000 to Rs 50,000 a day. If this is what is going to continue, the whole exercise of levying a service tax is futile."
When contacted, Sanjay Dutt, however was reluctant to comment on the entire issue.
http://www.mumbaimirror.com/article/30/2...-well.html
---

09-26-2012, 11:18 AM
Post: #33
ktm gal
Dreaming of Salman's Wedding
Salman Maniac

Posts: 14,608
Joined: Jan 2008
Reputation: 0
RE: Official Sanjay Dutt Topic
Sanjay Dutt loses cool
The actor creates a ruckus after Salman Khan's party
Posted Wed, Sep 26, 2012
The Eid party was at Salman Khan's place this year. And everyone came to wish the Khan Eid Mubarak. After Sanjay Dutt got out of Salman's residence, he apparently started hurling abuses at the crowd that had gathered below his building. The situation would have gone out of hand had Salman's sister Arpita Khan and bodyguard Shera not rushed to the site and rescued Dutt. They put him in the car, Shera made Sanjay's driver sit in the passenger seat, took charge of the wheel and drove him home.
http://www.filmfare.com/news/sanjay-dutt...-1318.html
---

03-28-2013, 05:00 PM
Post: #34
ktm gal
Dreaming of Salman's Wedding
Salman Maniac

Posts: 14,608
Joined: Jan 2008
Reputation: 0
RE: Official Sanjay Dutt Topic
Dutt turns to Sallu-Ajay for help
Vickey Lalwani
Posted On Thursday, March 28, 2013 at 02:37:59 AM
While there is a growing clamour for clemency to Sanjay Dutt on the one hand, the actor faces a very real possibility of imprisonment for three-plus years on the other.
Not surprisingly, for the past few days, an anxious Dutt has been trying to tie the loose ends, given the limited time frame he has before surrendering to the court.
The actor has been calling close friends, pleading with them to take care of wife Manyata and their three kids in his absence. He has also been rather worried about the future of his production house, considering Manyata does not have the requisite experience to single-handedly run the show.
Sources reveal the couple has approached Dutt's closest buddies, Salman Khan and Ajay Devgn, to help them, and Salman and Ajay have readily agreed. So much so, the duo have promised to star in the films produced by the Dutt banner, should the need arise.
http://www.mumbaimirror.com/index.aspx?p...466e802fe6
---

04-02-2013, 10:45 PM
Post: #35
ktm gal
Dreaming of Salman's Wedding
Salman Maniac

Posts: 14,608
Joined: Jan 2008
Reputation: 0
RE: Official Sanjay Dutt Topic
Dutt takes break to offer prayers
Vickey Lalwani
Posted On Tuesday, April 02, 2013 at 02:00:04 AM
With the spectre of imprisonment looming large over Sanjay Dutt, the actor has taken two days off from the shooting of Policegiri to head to Ajmer Sharif Dargah in Rajasthan, along with his wife Manyata.
They say those who seek the blessings of the revered sufi saint Moinuddin Chishti always have their wishes fulfilled.
Here's hoping Dutt will be granted the one thing he desires the most in this moment of crisis - freedom.
http://www.mumbaimirror.com/article/30/2...ayers.html
---

04-17-2013, 12:01 AM
Post: #36
ktm gal
Dreaming of Salman's Wedding
Salman Maniac

Posts: 14,608
Joined: Jan 2008
Reputation: 0
RE: Official Sanjay Dutt Topic
Salman Khan to Cameo in Sanjay Dutt Production 'Hasmukh Pighal Gaya'
Posted on 16 April 2013 (EST)
Salman Khan at a Christmas bash on December 24, 2012. Photo Credit: sawfnews.com
April 16, 2013, (Sawfnews.com) - Salman Khan, Ajay Devgn and Sanjay Dutt will cameo in Dutt's home production Hasmukh Pighal Gaya, which headlines newcomers.
Khan, Devgn and Dutt are good friends. Sanjay and Ajay guest starred in Salman's 2011 film Ready. Salman did a a cameo in Ajay's home production Son Of Sardar (2012), which headlined Devgn and Sanjay Dutt.
Dutt was to wrap his cameo shoot for Hasmukh Pighal Gaya before surrendering for his 3 1/2 year sentence on April 18. Yesterday, April 15, he appealed to the Supreme court for an additional six months to enable him to complete his projects.
http://www.sawfnews.com/Bollywood/70759....ource=t.co
---

05-18-2013, 03:47 PM
Post: #37
Mithun
has no status
Salman Fanatic

Posts: 3,160
Joined: May 2010
Reputation: 0
RE: Official Sanjay Dutt Topic
Wondered how Sanjay Dutt would cope with the brutal world: Mahesh Bhatt
| May 18, 2013, 12.00 AM IST
Even beneath the heaviest winter snow lies a potential spring waiting to bloom. It was when the time finally came for Sanjay Dutt to go back to prison that he discovered within himself a spring of strength in the middle of the harshest winter of his life.
This wasn't the same man I saw the day before. Somehow, in the middle of the night something changed in him. The teary-eyed, crumbling, trembling man looking for any straw of hope he could find had been replaced by a samurai like persona. This kind of awakening could only have come because his family had formed a firewall of love and protection around him.
His wife, whose face still bore traces of tears, but who stood like a rock; his beautiful sisters, his brothers in law Kumar Gaurav and Owen Roncon, and all the lovely kids in the family, his nephews and nieces; all of them rallied round him and helped him find the strength and courage he so desperately needed.
Just before the hour of parting came, they formed a circle holding hands, and Owen read out a prayer. He asked God to help Sanju and the family survive this fire of life intact, and to bring him home soon. They then hugged and kissed and led him out of the living room in the same manner they would someone going on a long journey to a unknown and faraway land. On the wall behind them hung Sunil Dutt's photograph, and he looked down on them smilingly — the elder who had braved so many tragedies.
The scene got rather poignant when Sanju entered the kitchen to bid his domestic help goodbye. Tears flowed in abundance as they helplessly watched their strong and powerful master leave the house, this time not for a film shoot but to be locked up and put behind bars. His personal attendant Shankar, kept running away from him and the final moment of goodbye. I had to physically bring him to Sanju so that he could give him a hug.
And then we stepped outside into the arena. The world media had waited outside for days to catch a glimpse of Bollywood's controversial star. As promised, Sanju looked towards them and gave them his jaadu ki jhappi. Next, the most hazardous journey towards the court began. Swarms of media personnel chased Sanjay's convoy from his front door right up to the court.
On the way, they callously overtook cars, endangered civilian lives and put themselves in harm's way just to get images of Sanju and his wife, so that the world could feast their eyes on this celebrity in his hour of pain. The age of the paparazzi has arrived. I now understand what killed Princess Diana. If something is not done to rein the media in, we will soon have a similar tragedy on our own hands.
In spite of the heavy police 'bundobast' it was impossible to get Sanjay from his car into the court. I told the cops that I wouldn't let him come out, but they were in a quandary. They were apparently unable to laathi charge the all-powerful media! It was then that Sanju, like a true hero, got out and begged the swarm of people to let him pass. The crowd was still unmoved, and so, throwing all caution to the wind we pushed and shoved our way through the mob, getting battered and bruised in the process.And then, finally, the court took over. The matter was officially out of our hands. Sanju Baba is now in the hands of the state. I hope they can keep him safe.
As I drove back home in the May heat, asking my driver to increase the air-conditioning, my mind lingered with the thought of my tragic reel-life hero and real-life friend. I wondered how he would cope with the brutal world he was about to enter. Something tells me he will. I also hope he fulfills a promise he made to me: To take a harsh look at his turbulent and troubled life and come back with a memoir which will reveal the truths he has lived. Wouldn't that be the mother of all blockbusters?
- Mahesh Bhatt
http://timesofindia.indiatimes.com/enter...103734.cms
10-05-2013, 12:42 PM
Post: #38
ktm gal
Dreaming of Salman's Wedding
Salman Maniac

Posts: 14,608
Joined: Jan 2008
Reputation: 0
RE: Official Sanjay Dutt Topic
Salman Khan Called Sanjay Dutt First
Sanjay Dutt was released from Yerawada central prison on Thursday on leave of furlough for 14 days. The actor headed straight away for his home on Mumbai, and we're told that the first person to call and speak to him was Salman Khan. The actor, however, didn't want to go see Sanjay immediately, as he preferred to avoid the inevitable media frenzy. Now, though, we hear that he's planning on dropping in soon – Salman even made it a point to be in touch with Maanyata when Sanjay was in jail, just so that he could keep checking up on him.
Sanjay even met with members of the media and chatted with them briefly after arriving home. He said he respects the law and courts, and reiterated that he's entitled to the leave that he has been granted. He asked only that he be given his privacy to spend time with his family.
The actor is also seeking medical treatment – he's suffering from high blood pressure and is experiencing pain in his legs due to blood clots. He was limping when the media caught him at home, and from the pictures, you can tell that he's lost a considerable amount of weight.
http://www.missmalini.com/2013/10/03/sal...utt-first/
---

08-28-2015, 06:35 AM
Post: #39
ktm gal
Dreaming of Salman's Wedding
Salman Maniac

Posts: 14,608
Joined: Jan 2008
Reputation: 0
RE: Official Sanjay Dutt Topic
---

Possibly Related Threads...
Thread
Author
Replies
Views
Last Post
~~::The offical Kareena kapoor Topic::~~
ktm gal
49
67,418
09-22-2017 12:40 AM
Last Post: Mithun
The Official Zarine Khan Topic
Aisha
36
56,718
01-04-2016 12:18 AM
Last Post: ktm gal
The Official Shah Rukh Khan Topic!
Mistahlilg
525
672,810
12-21-2015 08:54 PM
Last Post: ktm gal
The Official Aamir Khan Topic!!
*Mini*
570
711,483
12-02-2015 10:52 PM
Last Post: ktm gal
~~::The offical Ranbir kapoor Topic::~~
khawar
130
184,246
11-25-2015 12:31 PM
Last Post: ktm gal
The official Preity Zinta Topic
*Mini*
121
170,105
09-13-2012 09:03 PM
Last Post: ktm gal
* The Official Topic - Govinda *
Guest
21
35,168
03-28-2012 02:00 PM
Last Post: ktm gal
The official Salrina thread
rhea
2,260
2,328,638
03-29-2011 12:05 AM
Last Post: moimeme
User(s) browsing this thread: 1 Guest(s)